What we do
Through photography, computer renderings, and graphic design we create visual content for businesses and individuals to promote existing or conceptual products.


Content for existing products
For a business, brand, or entreprenuer that already has a product produced and needs some visual content to aid in promoting, selling, or presenting their product.
In this case, we will work you and your product to create story telling, brand centered imagery that will captivate your target audience.
Content for conceptual products
This area commonly applies to design and engineering firms but can be for anyone who has a 3D model that would like some polished renders.
We are also well versed in both solidworks and keyshot and are capeable of providing you with high quality, material and color specific renders of your product.
Something unique we can offer is combining the skills of on site photography and computer rendering to create in context renders, as seen above. This is great for getting the function and feel of a conceptual product accross to a client, investor, or in a general promotion of the idea.
Graphic Design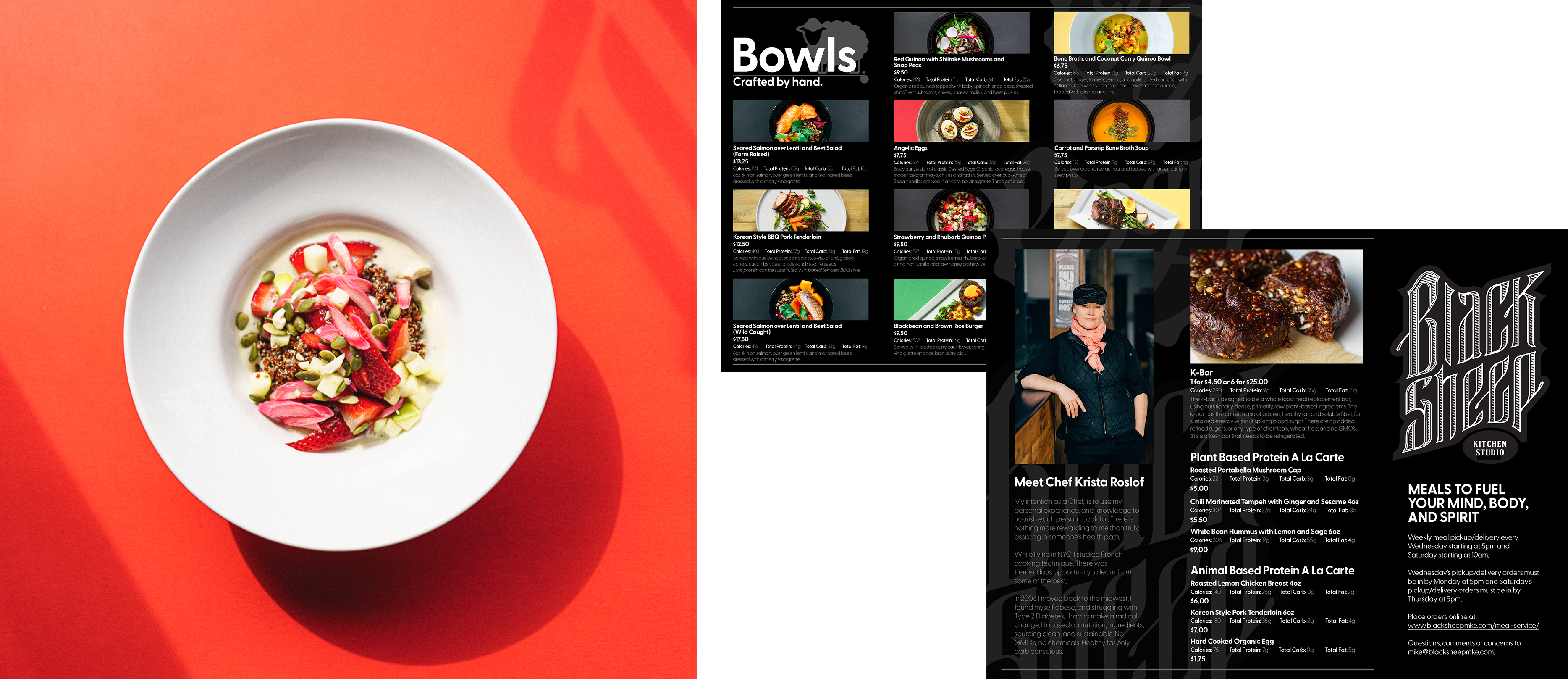 In both instances, if you wish to take it one step further with us, we are happy to take the imagery we shot for you and turn it into something tangible. Using the above project as an example, we have done a lot of imagery work for a local restarant who then wanted a new menu featuring the dishes we shot for them.
Outside of our in house capabilities, we work closely along side advertising and marketing professionals who consult us on our designs to insure that we deliver something to you that is not only aesthetically pleasing, but also optomized to drive traffic and sales to your product, business, or idea.